Crazy, huh? You're probably thinking, what the heck? 13 months old and have never had a pair of shoes before?
Nope.
The way I see it.. kids don't need to wear shoes before they are walking. Plus, they shouldn't really wear shoes when they are first starting out either. If they were walking outside or in public, it would be totally different but it's winter here and there is no reason for them to be walking outside of the house. So we've saved our money till it was really necessary and that time has come.
The main motivator was the fact that it's freezing cold outside and both girls have decided that they do not like to keep socks on...ever. Not even for a second. It was getting ridiculous putting 4 socks back on constantly while we were out and about running errands.
Here are their new shoes. Size 5!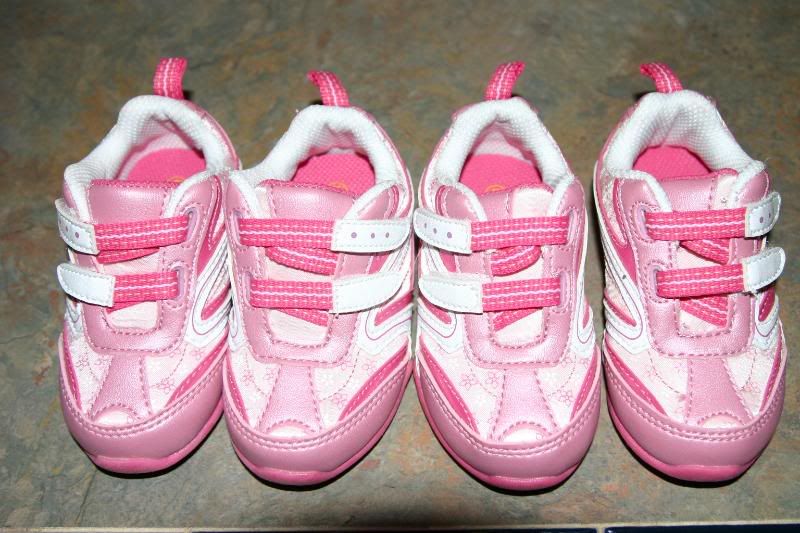 Addison showing them off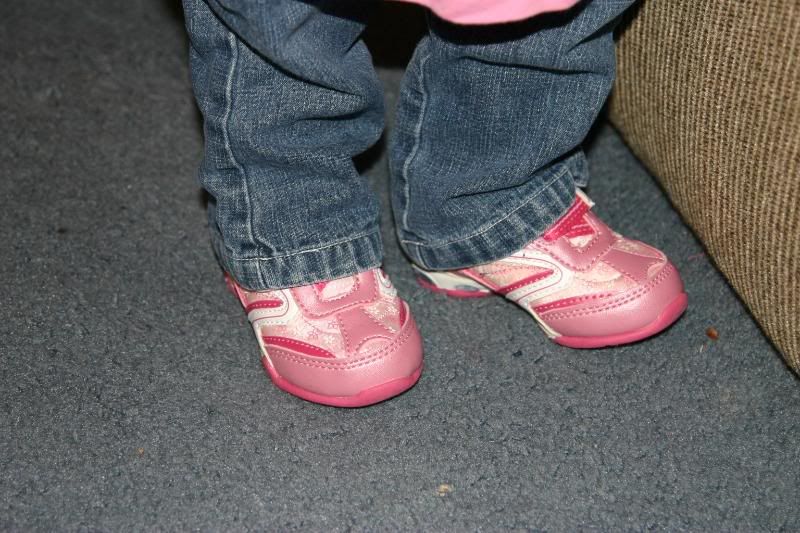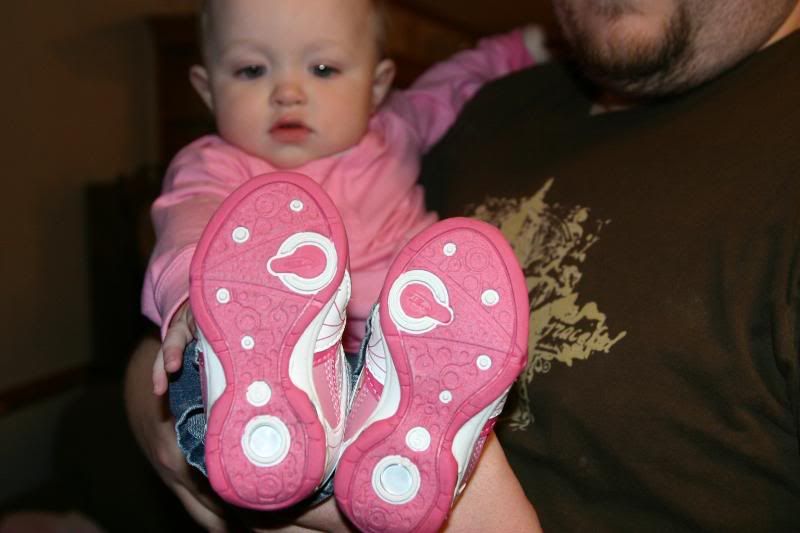 And now she is whining because she feels as if she can't walk anywhere, so she just stays in one place and whines.
Samantha walked around for a bit and seemed to like them but then resorted to crawling again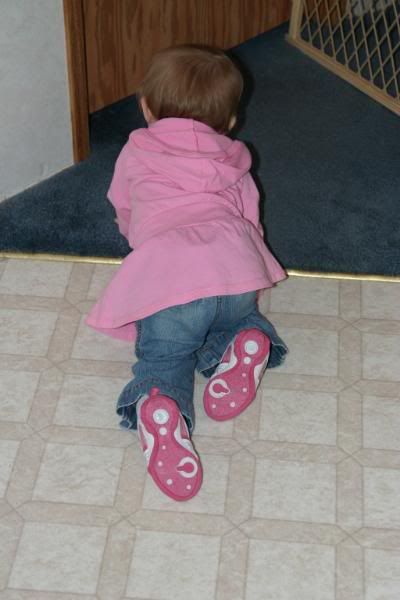 And then worked at taking them off
Samantha can now take them off easily in the car while we're running errands. Hmmmm...